50th anniversary of the Singapore Institute of Quality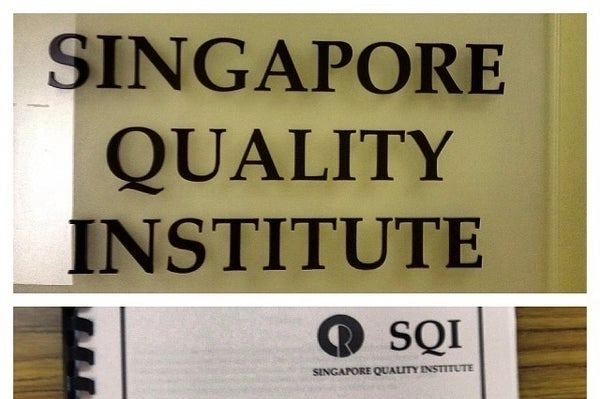 Chairman of the Board of the Singapore
Institute of Quality
Mr. Tan Gheng Een
#1 Sophia Road#05-06/07
Peace Center Singapore 228149
Congratulation
on the occasion of the 50th anniversary of the Singapore Institute of Quality
The cooperation of the Kazakhstan Organization for Quality and Innovation Management (KOKIM) with the Singapore Quality Institute (SingaporeQualityInstitute, SQI, https://www.sqi.org.sg) began in 2009, when our association became a member (AsianNetworkforQuality, hereinafter - SQI). Since that time, we have known SQI as one of the leading organizations that actively promotes its achievements, knowledge and best practice in the field of quality management obtained in Singapore in the Asian region. SQI is widely recognized by the National Quality Organizations as a leader in providing high quality training and professional development services to improve business performance. SQI's initiative to organize and host the Asian Service Award (Asian Service Award) has been supported by many national quality organizations. On behalf of our organization, I congratulate the management and staff of SQI on your 50th anniversary and wish you a new creative success for the benefit of the people of Singapore.
Prof. Azat Abdrakhmanov, President of the Kazakh Organization for Quality and Innovation Management
REFERENCE
The Singapore Quality Institute (SQI), formerly known as the Singapore Quality and Reliability Association (SQRA), was formed in 1971. After significant progress in 17 years, a special committee was formed in January 1988 to study the possibilities of constitutional changes with a view to transforming the Association into a professional institution. Members of the Committee at an extraordinary general meeting on February 24, 1989 approved the proposed change to the Charter of the organization. Thus, on July 5, 1989, the Society's Registry approved the name change from SQRA to SQI, as well as changes to the Articles of Association to reflect the new professional image.
The Singapore Quality Institute (SQI) operates as a non-profit professional institute that promotes and promotes ideas to achieve excellence in products and services in Singapore. The Institute is affiliated with the American Society for Quality (ASQ) and is a board member of the Asian Network for Quality. SQI prepares participants for the Certified Quality Manager, Certified Reliability Engineer, Certified Quality Engineer, and Certified Six Sigma Black Belt Professional exams administered by ASQ. SQI has also established excellent relationships with other renowned quality organizations such as CharteredQualityInstitute (CQI) UK, China Association for Quality (CAQ) and China World Alliance for Quality (WACQ).