20th Anniversary of the "Asian Network for Quality" (ANQ)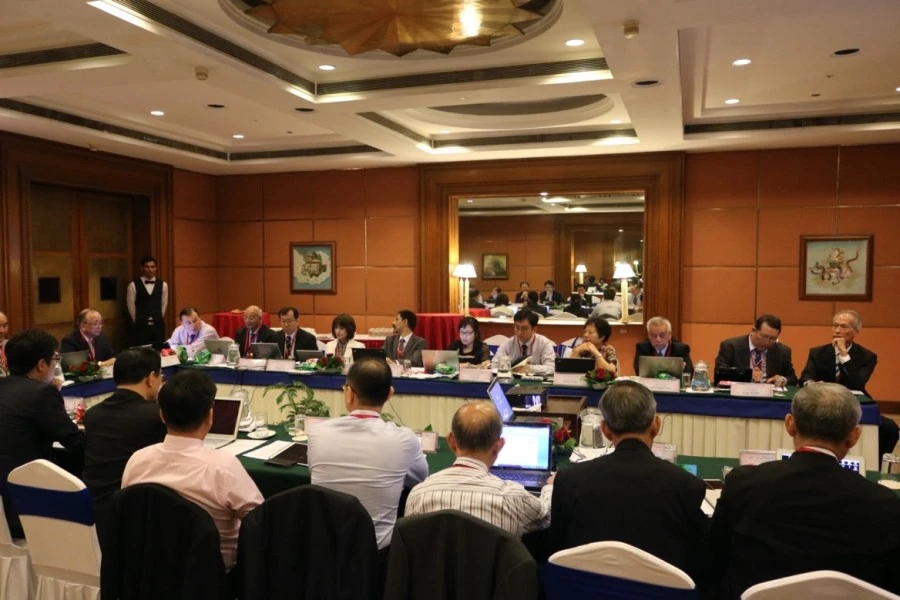 The Asian Quality Network (ANQ), which brings together 22 national non-profit quality organizations in Asia, strives to improve the quality of people's lives by contributing to the progress of science and technology, the development of industry through the application of scientific achievements, modern methodologies and tools in the field of quality management.
What is ANQ
These national quality organizations from various Asian countries have created the Asian Quality Network with the aim of promoting creativity, inclusion, prosperity and quality of life for people in the Asian region.
What are we doing?
ANQ provides its members with a convenient platform for expanding the study of world experience, mutual exchange of knowledge and information obtained as a result of research, development and quality best practices achieved by member organizations.
What is ANQ aiming for?
ANQ promotes the influx of new ideas to bring about the evolution of quality in each ANQ member organization, contributing to the unique development of the economy in each Asian country. ANQ is not influenced by any national or regional policy.
ANQ Methods
ANQ operates through the implementation of a long-term strategy based on constancy of purpose, knowledge creation, a spirit of volunteerism and a systematic approach to improvement; live according to the Asian Way in harmony and diversity, mutual respect and responsibility; core values ​​are based on honesty, flexibility and self-control.
Public Association "Kazakhstan Organization for Quality and Innovation Management" (hereinafter - KOKIM) is a member of ANQ. We participate in ANQ activities and annual meetings. This year, representatives of KOKIM will also take part in the meeting of the ANQ Board on March 21-25, 2022. Each year, improving their working methods to achieve their goals, adopting the experience of other countries.
In today's economy, technology, quality and brand are becoming the three dominant drivers of sustainable development. We hope that through ANQ we will be able to get new ideas and best practice examples combined with quality and modern technology. These integration efforts will be able to provide the sectors of the economy of Kazakhstan with the most creative and powerful tools for sustainable development in the future. We hope that ANQ will be able to contribute to the solution of unmet needs to improve the quality of life of the population of the Asian region.

Standard.kz