Kazakhstanis celebrate Thanksgiving Day today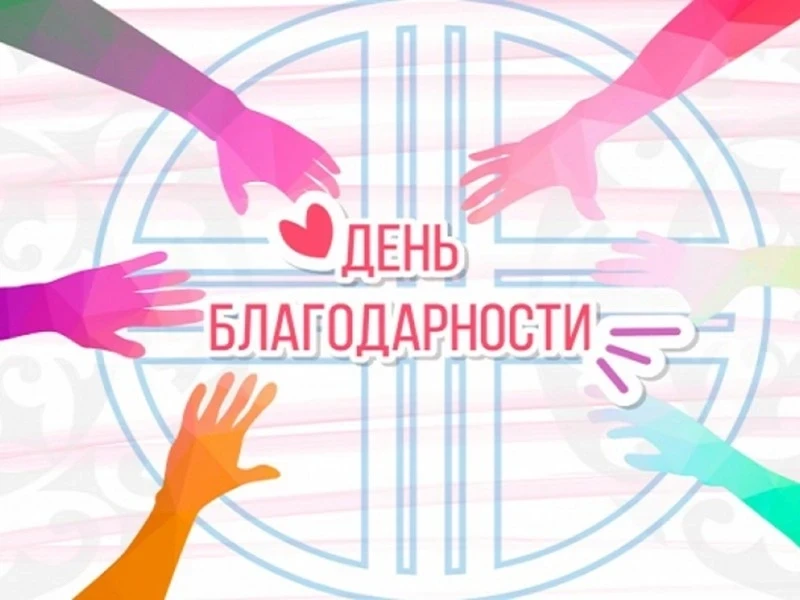 The first of March will be marked in Kazakhstan not only by the beginning of spring. On this day, Kazakhstanis celebrate Thanksgiving Day.
Every year this holiday acquires more and more shades of meaning for the citizens of our country, it becomes more and more important. Thus, in his congratulations dated March 1, 2021, Head of State Kassym-Jomart Tokayev noted the special meaning and deep symbolism of the holiday, adding that "its values ​​embody the strong traditions of mutual assistance and the indestructible unity of our people."
Indeed, it is difficult to overestimate the importance of strengthening harmony among the peoples living in Kazakhstan, especially for young people. Therefore, a fairly young tradition of celebrating the Day of Gratitude faces a difficult task - to show young Kazakhstanis that the unity and friendship of peoples underlie both statehood and a democratic society as a whole.
The initiative to create the holiday belongs to the first President of the Republic of Kazakhstan, Nursultan Nazarbayev.
The idea was announced at the XXII session of the Assembly of the People of Kazakhstan in April 2015. Then he recalled how entire nations were deported to our country. "It would be fair to mark the day of the formation of the Assembly of the People of Kazakhstan as the Day of gratitude of all ethnic groups to each other and to the Kazakhs who showed mercy, accepted these people as relatives. This day can become a bright holiday of mercy, friendship, love of all Kazakhstanis for each other," Nursultan Nazarbayev said then.
The entire twentieth century in Kazakhstan was a complex process of formation of a multi-ethnic people. First, the resettlement of peasants during the Stolypin reforms sent 1 million 150 thousand people from Russia, Ukraine and Belarus. In the 30s. collectivization added 250 thousands dispossessed. During the years of repressions, 11 special camps appeared on the territory of the republic. At the same time, industrialization mobilized 1.2 million builders of industrial facilities from all over the country.
In 1937-1944. more than 1.1 million representatives of deported peoples found a second home in Kazakhstan. And if we take into account the evacuees - about 1.6 million people. In essence, every fifth person in Kazakhstan was a special settler.
The Kazakh people, who were in difficult conditions, survived hunger and hardship, gave them a warm welcome, opened their hearts, hospitably met, made them feel that this land was their own.
Our country has managed to unite representatives of over 130 ethnic groups and 18 confessions, representing the 18 million population of Kazakhstan. Friendship, trust, solidarity and cohesion have become familiar to every Kazakhstani, historically recognized givens. Thanks to this, a unique model of social harmony and national unity was formed in the republic, which was highly appreciated in the world community.
Today, a new generation of the Era of Independence has grown up in Kazakhstan. They honor their ethnic values ​​and love their homeland, they are unanimous in their opinion that interethnic friendship is the basis of the integrity of the state, which must be preserved and increased.

Standard.kz