Kazakhstan Cycling Championship was held in Aktau for the first time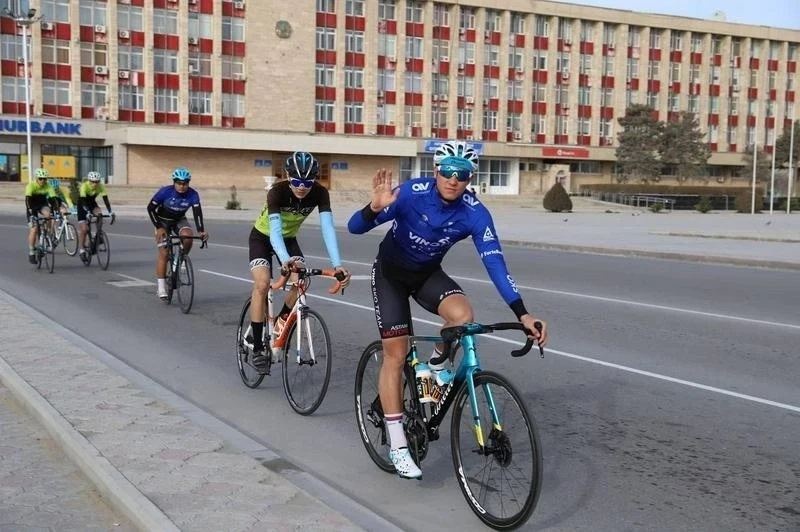 In Aktau on the last Sunday, April 3, there was an opening of the new season of the Republican Championship in cycling with the participation of mayor of Mangistau region Nurlan Nogayev .
The sporting event, organized in Aktau for the first time, took place from March 31 to April 3. The new season started with the winter championship of the Republic of Kazakhstan among men, women and Paralympic athletes. On the first day of the championship the country on the highway "Aktau-Rixos" passed the men's team relay for 18 km and the women's team relay for 12 km.
On the second day on the track in the same direction there were individual competitions for 25 km among men, 20 km among women, and also 15 km among Paralympians. On the route "Aktau-Zhetybay" on the third day of competitions passed group competitions on 120 km among men, on 70 km among women, on 40 km among amateurs.
The goal of the country's leadership is the selection of the strongest cyclists for the Asia Cup and the World Cup, the Asian Games (China), the Asian Championship and the World Cup. Mayor of the region congratulated the cyclists who took prize places in group competitions, and wished good luck to the athletes.
"The head of the state, Kasym-Zhomart Tokayev, repeatedly stressed that for the construction of a strong society, every Kazakhstani must be energetic, smart, competent and competitive. In fulfillment of the President's order in all regions of the country created conditions for sports activities. We, on the other hand, also attach all the means to attract young people to sports, to promote a healthy lifestyle and the development of mass sports. We thank every participant of today's sports event and wish good luck, "said Nurlan Nogayev.
The event continued with a competition among women for 30 km and men for 40 km on the asphalt road of the park "Akbota". It should be noted that more than 150 athletes from 12 regions of the country took part in the competitions. The championship was attended by professional athletes - men, professional athletes - women, as well as Paralympic athletes and fans. Currently, about 80 athletes are engaged in cycling in the Mangistau region. 12 are participants in the Republican level competition.