Government
K.K.Tokayev: "Kazakhstan has all the necessary reserves to overcome the crisis"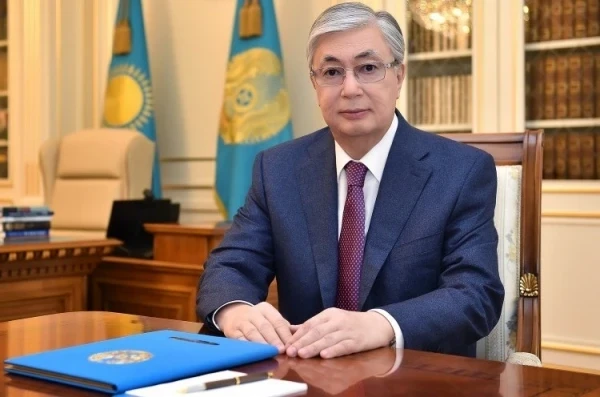 Despite the difficult geopolitical situation, there is no reason to panic
"Kazakhstan has all the necessary reserves to overcome the crisis," President Kassym-Jomart Tokayev said during a speech with a Message to the people of Kazakhstan.
According to the head of state, Kazakhstan is facing unprecedented economic difficulties amid the aggravation of the geopolitical situation: "The supply chains are torn, but there is no reason to panic. Our country has all the necessary reserves to overcome the crisis." The President also instructed to ensure the stability of the national currency and prevent speculation in the market: "Speculation should in no case cause unjustified" burning "of our reserves. The government, the National Bank, the Agency for the Development and Regulation of the Financial Market need to take decisive measures in this direction. Banks it needs to be tightly controlled."
According to the president, the operational headquarters created under the government should simultaneously work as a situational center that analyzes information in real time, as well as develops specific emergency measures.
At the system level, it is necessary to eradicate excessive bureaucratization, which seriously hinders the development of the country.
In addition, Kassym-Jomart Tokayev instructed to prepare to ensure the country's food security in the context of the events in Ukraine.
"Today, a destructive geopolitical storm broke out on the planet. Therefore, we need to firmly adhere to the course aimed at protecting the sovereignty and territorial integrity of the state. We must preserve our main asset - independence," the head of state stressed.
"Now there is no reason to erect political barricades, to hold rallies on every occasion, to insist on dubious decisions, to put forward peremptory demands, to rush at the police officers doing their duty," Tokayev said. "We will resolutely oppose ignorance and archaism, radicalism and dependency, the cult of corruption. We need to overcome mutual estrangement and restore society's faith in the reality of change."

Translated by:Standard.kz
Subscribe to our social networks and stay up to date with all the events!
Facebook
Youtube
Instagram
Вконтакте
Форум качества