Air quality is deteriorating in 7 cities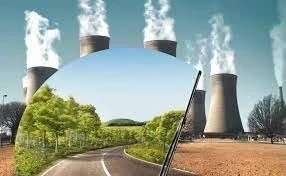 On April 3, unfavorable meteorological situation will develop in a number of cities of the republic, Kazgidromet reports.
According to weather forecasters, unfavorable weather conditions are expected in Nur-Sultan, Almaty, Shymkent, Aktau, Karaganda, Temirtau, Balkhash and Zhezkazgan. In other cities, the weather is within the norm.
Adverse meteorological conditions are a set of short-term meteorological factors (cold weather, light wind, fog, inversion) that contribute to the concentration of harmful (polluting) substances in the surface of the atmosphere.
In the case of construction and installation work, the quality of atmospheric air in settlements is likely to deteriorate.

Baq.kz

Translated by:Standard.kz