The fifth half marathon will be held in Almaty on April 17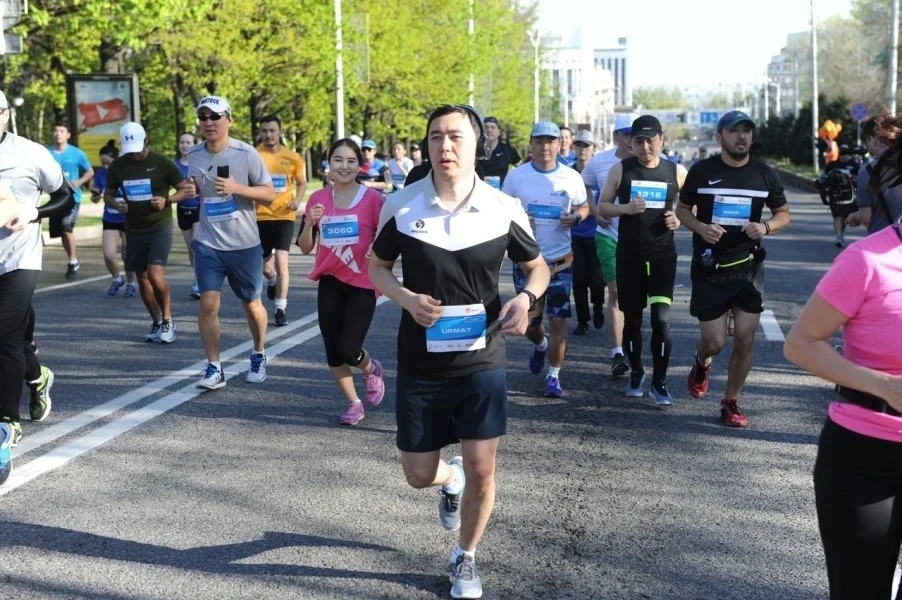 On April 17, the fifth annual Almaty half marathon will take place, Standard.kz reports with reference to the organizer of the event - the Courage to be the first corporate fund.
Anyone over the age of 15 can take part in the competition. In total, four distances will be presented: 21.1 km (half marathon), 10 km, 10 km Nordic walking and the ekiden team relay.
Start and finish will be located in different places. Athletes will start along Al-Farabi Avenue from the Park of the First President, and the finish line will be at the Central Stadium along Abay Avenue. During the start, from early morning until lunch, the roads of the city will be blocked - al-Farabi Ave. (lower side), Abai Ave. (upper side), st. Saina (east side), Seifullin Ave.
- All our competitions are aimed at the development of sports among amateurs, "non-athletes", those who adhere to a healthy lifestyle, train for themselves and want to be in good physical shape. This year's half marathon is taking it to the next level. As part of our competition, the Half Marathon Championship of the Republic of Kazakhstan (distance 21.1 km) will be held, - says Saltanat Kazybayeva, director of the Courage to be the first corporate fund and organizer of the competition. - This means that well-known athletes, the strongest athletes of the country, will also compete for the title of champion of Kazakhstan. Amateur athletes can try their hand along with eminent athletes. The cash prize fund will be distributed among all 21 km winners (three men and women), regardless of the status of the athlete.
Among the leaders at 21.1 km, three male leaders and three fastest girls will be identified. For the first place, the winners will receive 450,000 tenge, for the second - 400,000 tenge, for the third - 350,000 tenge. The winners in the age categories (10 km and 21.1 km), as well as in the ekiden relay, will receive prizes from partners. All finishers will receive a commemorative medal.
To participate, you must register on the Almaty-marathon.kz website and pay for the starting slot.
There are many athletes from other cities and even countries among the participants. On the eve of the start, on April 15 and 16, a Sports Fair will be held in Pavilion 10 of the Atakent Exhibition Center, where participants will pick up their starter kits, and can also get acquainted with sports news from leading companies.
General partner of the Almaty Half Marathon: Onlinebank.
Honorary partners: Visa and Tennisi.kz.

The organizers of the Almaty Half Marathon are: Courage to be the first corporate foundation, World Class Almaty fitness club, Academician Sh. Yessenov Scientific and Educational Foundation and multisport Youtube channel #Another you.