Ecology
Fifteen years later, something unexpected happened on the Greek islands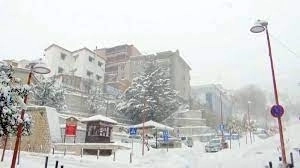 After 15 years, the Greek islands received heavy snow. The thickness of snow on the Greek island of Samotraki is more than one meter. According to residents, this has not happened in the last 15 years.
Now most people can't leave their homes. There is no light in some areas. Snow removal is also a problem.
Because the streets on the island are too narrow, it is difficult for vehicles to move.

Translated by:Standard.kz
Subscribe to our social networks and stay up to date with all the events!
Facebook
Youtube
Instagram
Вконтакте
Форум качества